Connecticut has a bustling real estate market. Located in Southern New England, the state boasts some of the most gorgeous coastline in the area, as well as major metropolitan cities, ivy league universities like Yale, and plenty of rural, outdoor oases. For example, Madison, CT, real estate is extremely popular with people looking for beautiful oceanfront homes in New England. Madison is home to Hammonasset Beach State Park, which features over two miles of Atlantic beachfront, a boardwalk, and plenty of recreational space for games and barbeques. Greenwich, CT, real estate is also popular with those looking for ocean access and features beautiful, classic New England luxury homes and mansions. Milford, CT, real estate has beautiful, single-family homes in a rural to sparse suburban setting within two hours of New York City.


Connecticut is filled with beautiful outdoor spaces and luxury homes and has something for everyone. If you're looking to sell your Connecticut home and take advantage of the competitive market there, you will need high-quality photographs for your listing. Photographs are crucial to generating leads and creating buyer interest. You don't have to hire a professional photographer if you have some patience and creativity. The tips here will help get you started capturing the beauty of your home and getting your listing out there to buyers.
1. Clean and declutter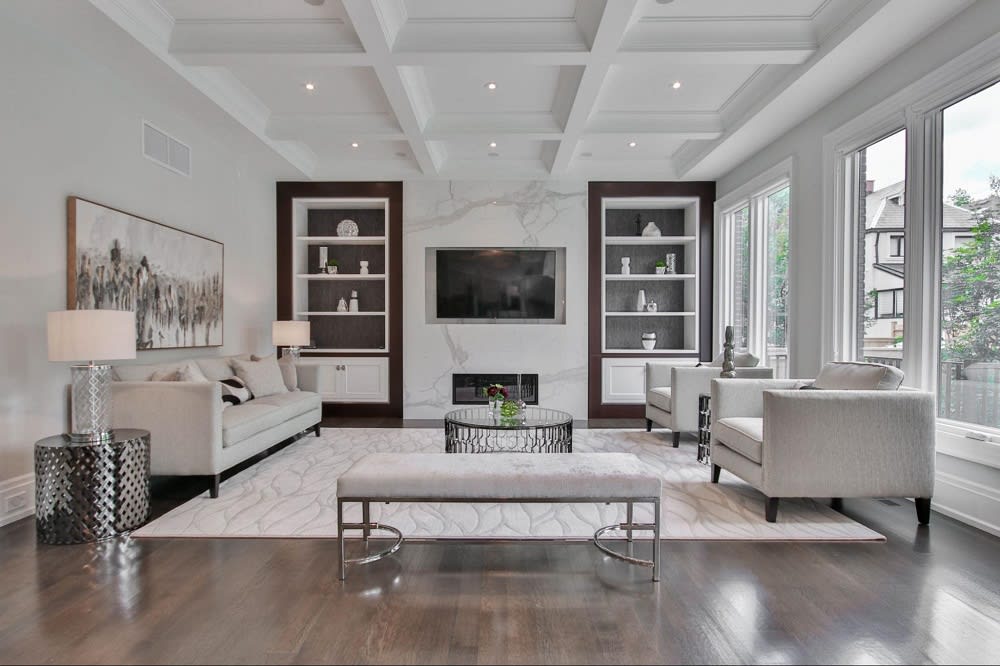 Before taking any photographs of your home, it's essential to start by deep cleaning and decluttering. You will need to clean the house, including the cabinets, closets, and exterior. Consider updating the home with minor repairs, such as fresh fixtures or a new coat of paint. These small details will help your home shine in photographs. You also want to consider the exterior of the home. Using a pressure washer to clean the siding, as well as driveways and walkways, can make your home look like new. Watering plants and ensuring fresh landscaping will also add to the curb appeal.
In addition, it's not just enough to deep clean your home. You also need to declutter. Remove any personal items, such as photographs, memorabilia, and knick-knacks. These items might add personal flair to your home, but buyers want to imagine themselves and their lives in your home, not yours. You should also consider cleaning out closets and cabinets and organizing them to make them look spacious and not overcrowded with things. Again, this will help buyers feel your home's potential in their lives.
2. Pay attention to the details

When taking photographs, the details really make the shot. Closing cabinets and toilet seats, organizing items on the coffee table, and hiding any unnecessary clutter, creates a smooth, professional appearance in your photographs. Buyers are looking for professional photographs that convey the seriousness of your listing and portray your home in the best way possible. Consider the following typical household items that should be hidden away for photographs:
Loose shoes by the door
Charging cables
Remotes
Dishes and glassware that are out of place
Mail and packages
You want to remove all traces of your personal life from the photographs and only present the home itself in a clean, neutral appearance. The photographs are one of the most critical aspects of your listing. They are the first thing buyers see when looking for a home, and good photographs can truly make or break a listing. High-quality photographs will bring in more buyers and create demand to help you sell your house for more than the asking price.
3. Use bright, natural light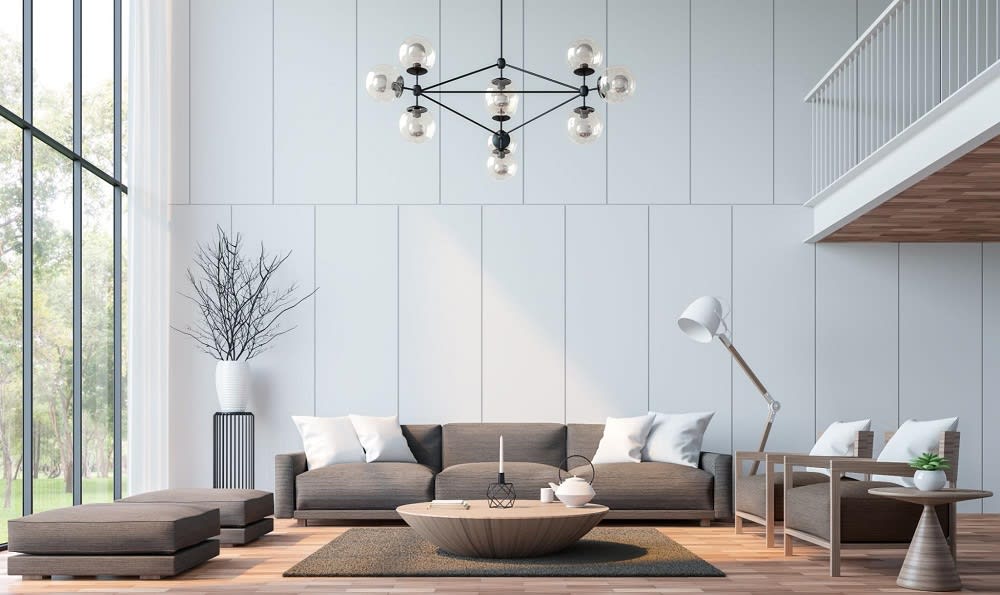 When your home is clean, decluttered, and well-organized, it's time to take photographs. When possible, only use bright, natural light for your photographs. This will help your home shine and give the photos a light appearance. Open the curtains and shades and let the natural light in.
When shooting photographs with natural light, the time of day matters. Midday is when there is the most natural light, but depending on the location of the property, mid-morning or mid-afternoon will also provide good lighting. Adding a single flash to your photography can also help lighten up the intense shadows produced by natural light. Try not to aim the flash directly forward but instead bounce it off of other surfaces, such as the ceiling, to lighten the shadows and reduce the need for post-production editing.
4. Keep photos level

Often, real estate photographers use a wide lens to capture the most detail possible in a room. However, if the lens is not perfectly straight, this can cause warping of straight lines near the lens in the photograph. To avoid this, it is important to ensure that your camera is level with the room. Start by using a tripod to hold your camera to keep it level and remove any shaking from your hands. You can also purchase a spirit level to mount with the camera to keep it level. These tips will help you incorporate wide-angle photographs without unnecessary warping.
5. Choose the best composition

Another tip for taking great photographs is to create a lovely composition. For home photography, a great rule is to try to capture three walls at a time in any photograph. This will help to frame your photograph and create nice lines and composition. It also will help you accurately portray the space. This is important for real estate photography. Remember, you are trying to clearly display the space on offer, not necessarily create a work of art.
Work with Sell Save Move to sell your home
If you're ready to list your home with these photography tips,
Sell Save Move
is here to help. Sell Save Move is a five-star rated luxury broker that puts the power in the hands of the client. With their novel
commission method
based on client preference, Sell Save Move has some of the highest-rated customer services in real estate and is dedicated to client satisfaction. Sell Save Move is experienced in the luxury market and can help you conduct the perfect real estate transaction.