Soft, sandy New England beaches, crisp autumn leaf peeping, Ivy League universities, and top-notch public schools make Connecticut one of the most desirable real estate markets today. Connecticut is located on the East Coast and has many beautiful, affluent, and exclusive beachside cities, such as Madison and Greenwich. Filled with classic New England charm, Connecticut features some of the most exclusive neighborhoods filled with large, luxury properties. The state features beautiful outdoor spaces, such as Hammonasset Beach State Park, plenty of world-class golf courses, and more.

With so many luxurious amenities, the real estate market is competitive in Connecticut. With such a highly competitive luxury market, it's important to make your CT real estate home listing stand out, both online and during showings. One of the most important steps in this process is staging. However, there are five common mistakes you want to avoid during the staging process. Our guide will help you avoid these issues and create the best possible look for your Greenwich, CT, real estate (or other CT real estate) to entice buyers and get the sale you deserve.
1. Don't scrimp on photographs

Photographs are the first thing buyers see when searching for a new home. It can be tempting to skip this expense and take photographs yourself; however, this will not yield the best results. Professional quality photographs are essential for a listing to stand out in the market.

Photographs are the first thing that buyers see during their search and, ultimately, what will draw them in to see your home. Professional photographs will have the right lighting, angles, and quality to truly portray the beauty and grandeur of your luxury property. Professional photographers will also produce a plethora of content, which is essential for creating a top-notch listing. Your photographs should not only show the home but really highlight any amenities and accents that would be attractive to buyers.
2. Don't leave excess clutter around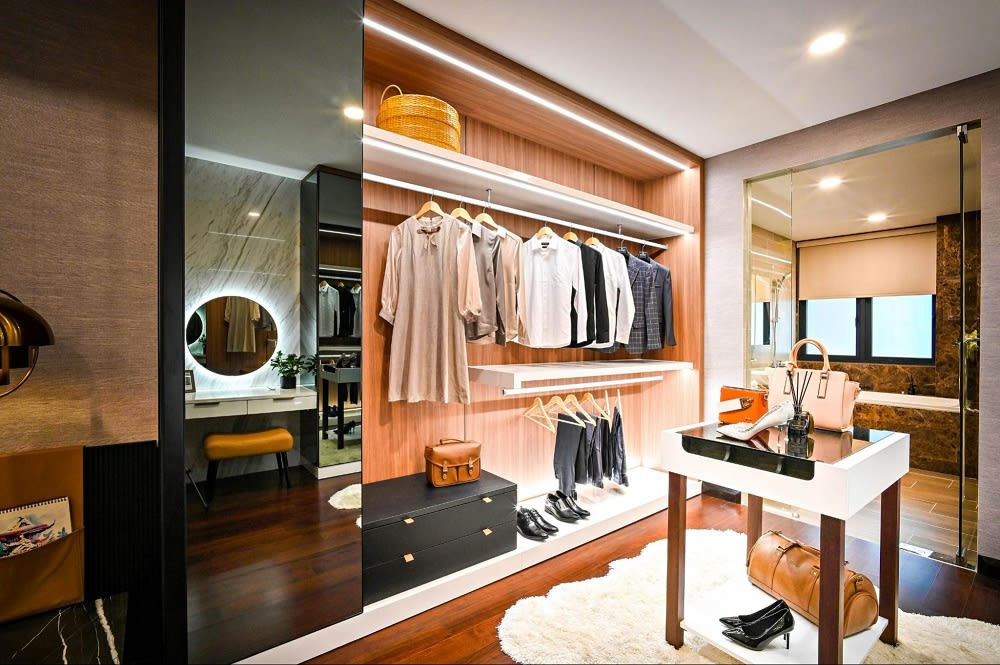 During the staging process, it's important to reduce clutter and organize your belongings. Less is more during staging. You want the house to look fresh out of the box, brand new, and ready for move-in, not as if someone already lives there. All of your personal effects, including photographs, magnets, knick-knacks, and other memorabilia, should be stored out of the way. Buyers need to be able to imagine themselves in your home, and the home should be free and clear of clutter to reflect that.

This extends not only to visible spaces but also cabinets and closets. Buyers will be looking through all of the available space in the house, and your storage areas must look spacious and well-organized. Consider removing half of the items from the closets and organizing what remains to create a spacious look.
3. Don't skip the refresh

Another common mistake sellers make during staging is to skip the refresh inside and outside the house. Although the selling process is not the time for major upgrades, small updates are important to creating a beautifully staged home. For example, a fresh coat of paint and new fixtures helps the inside of the house shine. In addition, area rugs typically need to be updated as they tend to get worn down from foot traffic. These small additions will help create a clean and fresh look for buyers touring the home.

The outside of the home provides the all-important curb appeal and should not be neglected. The driveway and walkways should be pressure washed to create a clean appearance, as well as the sides of the house. Landscaping should be updated and refreshed to create a beautiful first appearance when buyers walk up to the home.
4. Don't choose out-of-proportion furniture

It's important that the art and furniture in your home are properly fitted to the architecture and look in proportion to the home. This is where professional home stagers come in. Although you may love your oversized plush couch, chances are it might be making the living room look small and dated. Hiring a professional home stager will allow you to create the perfect look inside your home that fits the architecture and style of the house and makes your home look as big and open as possible. Home stages will also choose popular, neutral tones that appeal to many buyers and help sell the fantasy of them living in your home.
5. Don't keep the blinds shut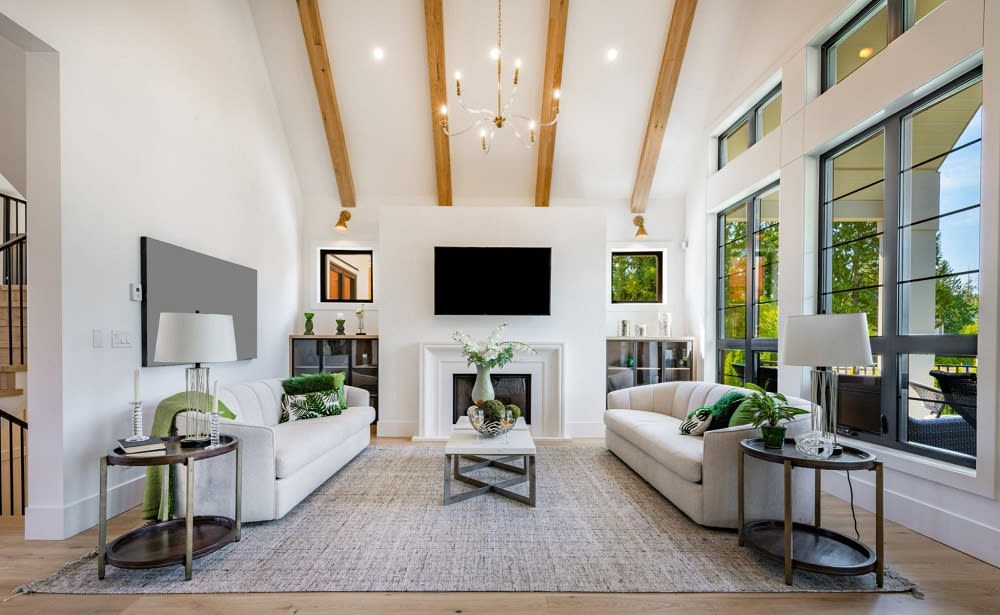 Buyers want to see open, light, and bright homes. One of the biggest mistakes you can make during staging is limiting natural light. The blinds and curtains should be wide open so that natural light can enter the home. In addition, the curtain placement can create an illusion of larger windows and more light. Consider hanging curtains closer to the ceiling rather than along the molding of the windows. This will allow more light in and create the appearance of longer, bigger windows, both of which are attractive to buyers.

You also want to have high-quality indoor lighting that compliments the home for darker days or older homes that might have limited natural light. A combination of floor, table, and ceiling lighting is best to create a deep, layered look that will help light up all the corners of your home.
Partner with Sell Save Move to sell your CT real estate
Sell Save Move
is one of the premier luxury real estate agencies in Connecticut. Rated as a five-star luxury broker, Sell Save Move has pioneered its customer-first
commission pricing
to always put the client's needs at the forefront of their work. With their client-focused commission, clients are free to choose the commission plan that works for them based on their needs and the services desired. Sell Save Move is the leader in luxury real estate in Connecticut and can help you stage, list, and sell your home and find your next move.